The Joy of Travel: Treasure 2 – Orchards.
I love going into the road side fruit and veggie places. I remember the first time I had an apricot from an orchard, it was so warm, fresh and tasty. Prior to that experience I actually thought I didn't like apricots.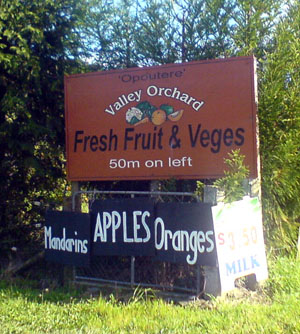 The other bonus in going to orchards is that there is often something different to try. On our visit to the Opoutere Valley Orchard we found an excellent Lime Honey homemade by Elizabeth.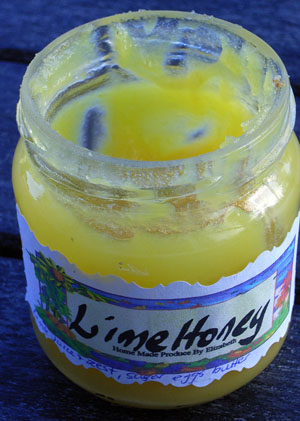 It's a little more zingy than a traditional lemon honey, it certainly makes my taste buds wake up and take notice. Glorious.
$4.50 per jar, warning a jar doesn't last very long ;-)