My goreng (and tofu puffs)
Another step in my quest to make up for the Wairarapa's failure to provide Malaysian food. This is my attempt to create mee goreng, and particularly, the mee goreng made by KK Malaysian in Wellington.
This is a work in progress. It's tasty but still isn't as good as I want it to be so I'll continue to experiment and will edit as required (recently remembered to add tomato segments!).
Bonus ingredient: how to make your own tofu puffs!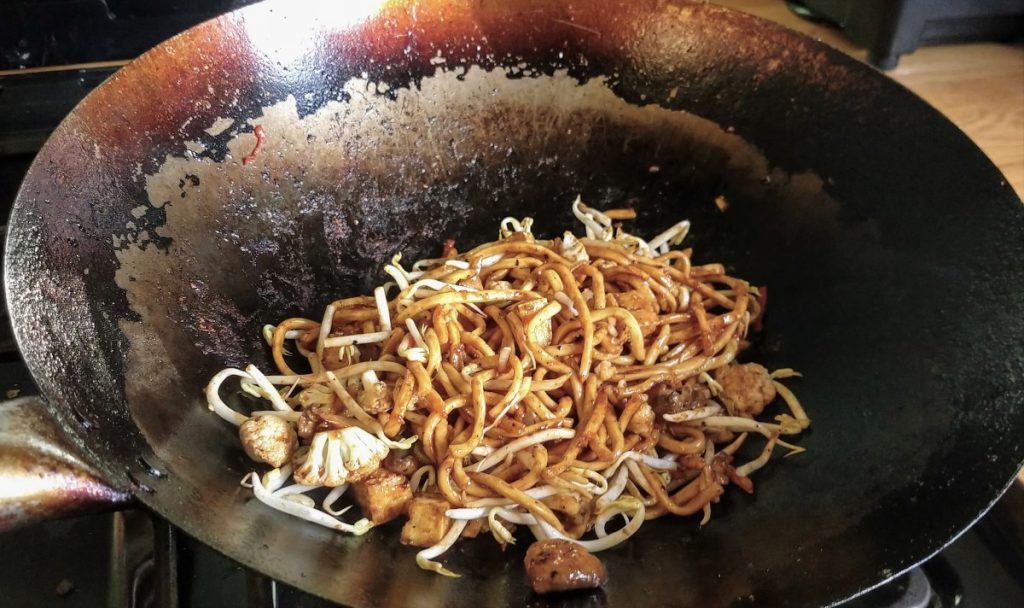 Ingredients (3 servings)
Tofu Puffs
2 tbps canola oil
2 tbps cornflour (cornstarch)
300g block of firm tofu (no need to press it)
Mee Goreng
4.5 tbsp canola oil
3 tsp crushed garlic
500g fresh noodles
3 tsp sambal extra pedas (aka hot chilli sauce)
3 tsp kecap manis (sweet soy sauce)
3 tsp vegetarian oyster/fish sauce
1 cup vegetable stock
3 handfuls of vegetables, chopped small to cook quickly (mushrooms, broccoli, asparagus, cauliflower, corn, cabbage, leek, whatever)
1.5 small tomatoes chopped into segments
tofu puffs chopped into halves or quarters
1 packet mung bean sprouts
sesame oil
lime juice
chopped spring onions (garnish)
dried fried shallots (garnish)
Instructions
Tofu puffs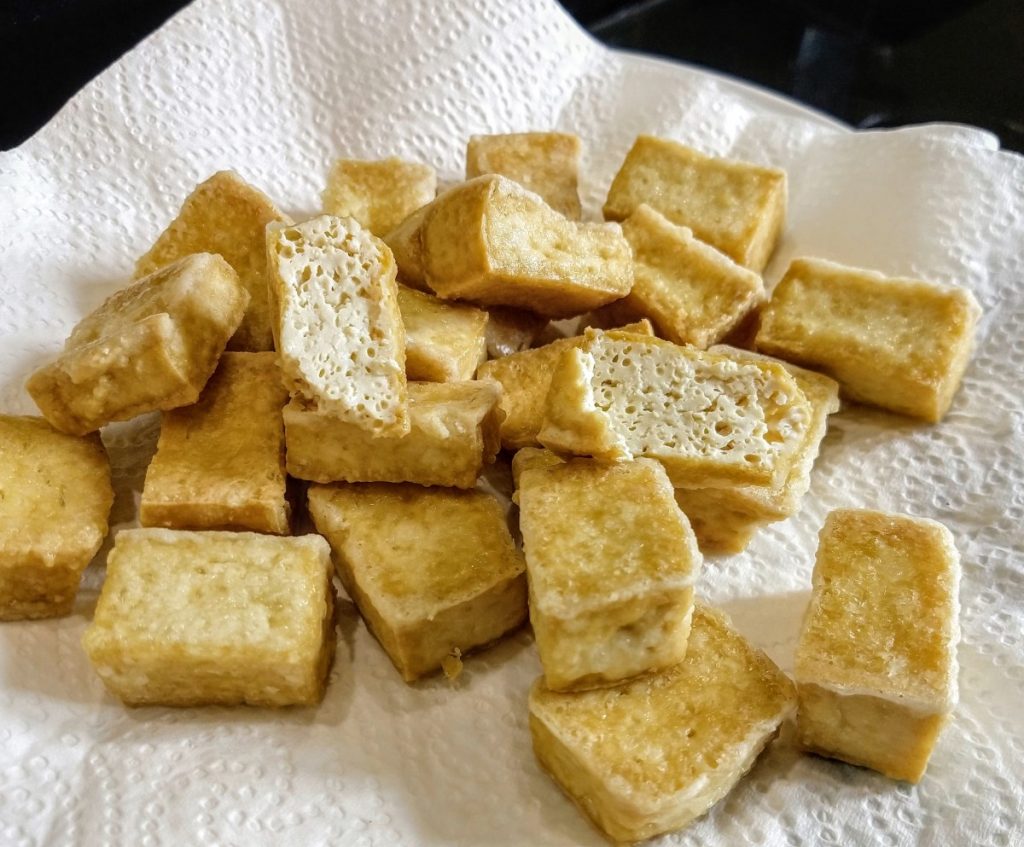 Pre-heat oven to 180c
Chop the tofu into puff size chunks
Mix the canola oil and conflour into a slurry
Toss the tofu lumps in the slurry to coat them
Arrange on a tray and bake for 20 minutes, turning once
Turn out onto paper towels to absorb extra oil
Mee Goreng (cook in 3 batches)
Please assume that you're using a third of the ingredients for each batch
Prepare/chop all ingredients ready to cook
Mix up portion of the chilli, kecap manis, oyster sauce, soy sauce and tomato paste
Get the wok smoking hot
Add canola oil
Add noodles and stir fry briefly to get a bit of char on them
Add sauce mixture
Add garlic
Add any vegetables that will take a while to cook (e.g. asparagus, mushroom, cauliflower)
Stir-fry for a bit (add a tablespoon or so of stock if it starts to look a bit dry)
Add tomato segments
Add remaining vegetables (e.g. cabbage, corn kernels)
Stir fry until nearly done and then quickly:
Add good handful of bean sprouts
Add dash of sesame oil (less than quarter of a teaspoon)
Add splash of lime juice
Toss a couple of times to mix, then serve onto plate
Top with chopped spring onions and dried fried shallots