If you're afraid of lentils but intrigued by them at the same time, then now might be the time to give cooking them a go.
Red lentils give this pasta sauce a nice thick, smooth taste. Best of all it's extremely quick and simple to make.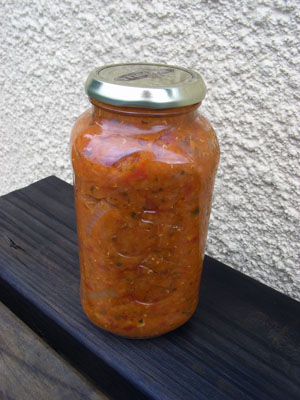 (Thanks to Healthy Food Magazine for the recipe).
Red Lentil Pasta Sauce
Preparation time: 30 minutes
Ingredients:
red lentils, 1 mug, uncooked
one onion
oil, 2 tablespoons
garlic, 2 cloves, chopped
tinned tomatoes, 2 x 400g tins, chopped
tomato paste, 2 tablespoons
sugar, 1 teaspoon
dried basil, 2 teaspoons – add more or less to your taste
Salt and pepper
Bring a large saucepan of water to boil. Pour in the lentils and stir to ensure they do not stick to the base of the saucepan. Boil the lentils for 8-10 minutes or until soft.
Heat the oil in a medium pan and saute the onion and garlic until soft.
Add the tomatoes, tomato paste, sugar, and herbs. Stir in the lentils.
Season with salt and pepper to taste, and simmer until flavours develop, around 15 minutes.